The Construction Industry Coronavirus Forum (CICV) was formed in early March 2020 in response to the urgent COVID-19 threat to people and business. With a focus firmly on collaborative action, the Forum brings together senior representatives from 27 construction trade and professional associations whose members operate the length and breadth of Scotland's built environment supply chain.
Whether merchant/wholesaler, contractor, or multi-million-pound building firm, Scotland's construction sector is fighting to keep its people, businesses, and livelihoods intact and, in turn, this Forum is fighting for them.
By pooling expertise and knowledge, the Forum represents the interests of Scotland's diverse construction supply chain with one consistent voice. Forum priorities include lobbying the Scottish Government to influence policy and to push for positive action, and to give expert focus to important sector issues including commercial, employment, planning for future skills, and health and safety.
The Forum is chaired by SELECT, Scotland's trade association for electrical contractors.
Current Forum members are:
Association of Brickwork Contractors (ABC)

Association for Consultancy and Engineering (ACE)

Association for Project Safety (APS)

British Constructional Steelwork Association (BCSA)

Builders Merchants Federation (BMF)

Building Engineering Services Association (BESA)

Chartered Institute of Architectural Technologists (CIAT)

Chartered Institute of Building (CIOB)

Chartered Institute of Plumbing and Heating Engineering (CIPHE)

Chartered Institution of Civil Engineering Surveyors (CICES)

Civil Engineering Contractors Association (CECA Scotland)

Construction Plant-hire Association (CPA)

DHF

Electrical Distributors' Association (EDA)

Federation of Master Builders (FMB)

Finishes and Interiors Sector (FIS)

Lift and Escalator Industry Association (LEIA)

National Federation of Demolition Contractors

National Federation of Roofing Contractors (NFRC)

Royal Incorporation of Architects in Scotland (RIAS)

Royal Institution of Chartered Surveyors (RICS)

Scaffolding Association

Scottish Building Federation (SBF)

Scottish Contractors Group

Scottish Plant Owners Association (SPOA)

Single Ply Roofing Association (SPRA)

Stone Federation (GB)
Blueprint Media is part of the CICV communications sub-group.
A substantial number of media news releases have been drafted and distributed as widely as possible because of Covid-19's impact on the entire Scottish construction sector.
The CICV Forum has offered guidance on everything from the job furlough schemes, to travel, and health and safety best practice. A series of webinars were successful too.
Further stories news releases represented lobbying efforts and news of new members joining the forum.
Testimonial
"The ongoing support of the Blueprint team has been invaluable during the pandemic. During a challenging time of ever-changing news and late-breaking updates, they have been responsive, flexible, and supremely professional, delivering quickly, clearly, and accurately time after time. We couldn't have done it without them."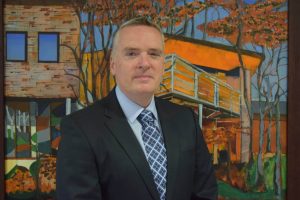 Iain Mason
Chair, Communications Sub-Group, CICV Forum, and Director of Memberships and Communications at SELECT
Contact
Website: www.cicvforum.co.uk
Twitter: https://twitter.com/cicvforum
LinkedIn: https://www.linkedin.com/company/cicv-forum