Some people say that life's the thing, but I'd rather read a book.
This year of years, 2020, I am hoping to secure a lifetime annual reading record of 80 or so books.
For a time now, 35 years or so, I have aimed to read 50 books each year but, as a result of lockdown, I have been able to focus this year on my solitary vice and get through lots more than before.
Like many constant, lifelong, readers I was motivated by my mother, Chrissie, to read, "because when you do, the world opens before you". I didn't need any further encouragement.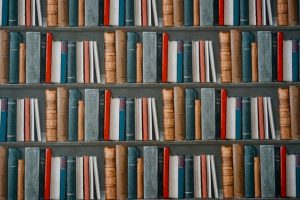 Currently, see list below, I have read 60 books this year. The topics are often consistent: 20th Century conflict; items, both oddities and monuments, of UK, French, German and US history, biography and autobiography.
Or, alternatively, informative in-depth studies on familiar topics such as Atlantic by Simon Winchester or the wonderful How Innovation Works by Matt Ridley.
For many readers like me, I think however, the joys of absorbing, fact-filled, quotable, highly readable non-fiction works like these, pale to insignificance when compared to the wonders of the brilliant novel.
Diving into a great novel, and getting lost in its depths, is, for me, almost the best possible, out-of-your-skin sensation.
This year I have found pleasure in To Calais in Ordinary Time, by James Meek, Olive Kitteridge by Elizabeth Strout, The Man in the Red Coat by Julian Barnes (though is it really a novel?) and The King of Warsaw by Szczepan Twardoch.
I'm looking forward to reading Shuggie Bain by Douglas Stuart, a Booker Prize favourite of some reviewers, Martin Amis's new "novel", Inside Story, and Trio by William Boyd as well as Barbara Amiel's autobiography, Friends and Enemies: A Memoir.
This week I finished JFK by Fredrik Logevall and was directed, via President Kennedy's favourite reading list, to Pilgrim's Way by yet another great man, John Buchan. I await currently, arrival by post, via Amazon, of this long out of print work.
Professor Logevall records that the late President was fond also of poetry, including Matthew Arnold's On Dover Beach, and I Have a Rendezvous with Death by Alan Seeger.  Later, he expressed his joy in Robert Frost's The Road not Taken.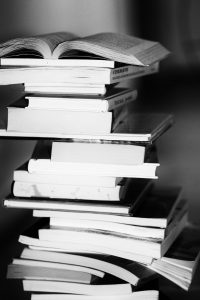 JFK found these poems a lifetime's pleasure and, in addition, since a boy, was a great fan of Winston Churchill. Jack's father, JP Kennedy, who knew Churchill, (they did not get on) could never understand  his son's enthusiasm.
That other great man, Churchill, appeared before me, again this week in Robert Harris's enjoyable V2, where the female protagonist finds that, when introduced to the Prime Minister, he smells not of cigars but of, elite and expensive, eau de cologne.
British-American aristocrat that he was, he favoured, so Wiki tells us, scent by Floris.  I plan to ask my daughter, Lucia, to order me this for Christmas.
And this is exactly the way our understanding of the world, and its many byways, expands through reading.
Drew Johnston is director of Blueprint Media.
He has read the following books in 2020 as of 28th September 2020…
Staring at God – Heffer
Serotonin – Houellebecq
The Man Who Saw Everything – Levy
Margaret Thatcher – Volume Three – Herself Alone – Charles Moore
Motherwell – Deborah Orr
March Violets – Kerr
Alex Salmond: My Part in His Downfall – Cochrane
Haig's Enemy – Boff
The Man in the Red Coat – Barnes
Perfidia – Ellroy
The Big Goodbye – Chinatown and the Last Years of Hollywood – Wasson
Captain Professor – A Life in War and Peace – Howard
Why We Get the Wrong Politicians – Hardman
The Franco-Prussian War – Howard
Should Auld Acquaintance Be Forgot – Lloyd
Put Out More Flags – Waugh
Joe Country – Herron
Moneyball – Lewis
What If? Historians Imagine What Might Have Been – Cowley
Olive Kitteridge – Strout
One Two Three Four: The Beatles in Time – Brown
In God's Name – Yallop
Clock Dance – Tyler
A Little History of Poetry – Carey
To Calais In Ordinary Time – Meek (25)
Don't Believe A Word – Shariatmadari
Olive, Again – Strout
Paris Was Yesterday – Flanner
No One Writes to The Colonel – Marquez
Lady in Waiting – Glenconner (30)
I Am Dynamite – A Life of Friedrich Nietzsche – Prideaux
Games with Shadows – Ascherson
Black Mischief – Waugh
The King of Warsaw – Twardoch
The Indian Empire at War – Morton-Jack
Old Filth – Gardam
Brideshead Revisited – Waugh
Anything for a Quiet Life – Hawkins
Our Man: Richard Holbrooke and the End of the American Century – Packer
Glasgow & the Tobacco Lords – Nichol
Last Days in Old Europe – Bassett
The Pale Criminal – Kerr
The Junior Officers' Reading Club – Hennessey
Gimson's Presidents: Brief Lives from Washington to Trump – Gimson
Atlantic – Winchester
How to Feed a Dictator – Szablowski
The Plague – Camus
Up in the Clouds, Gentlemen Please – Mills
The Dream of Rome – Johnson
Clausewitz: A Very Short Introduction – Howard (50)
How Innovation Works – Ridley
Independence Day – Ford
If England Were Invaded – Le Queux
Legacy: Gangsters, Corruption and the London Olympics – Gillard
Hope: A Tragedy – Auslander
Berlin Game – Deighton
Mexico Set – Deighton
London Match – Deighton
JFK (Vol 1) – Logevall
V2 – Harris (60)