Dr Sheila O'Neil is founder and chief executive of Glasgow Medical Rooms, a private medical practice in the city centre and sometime Blueprint Media customer including one of our favourite articles which we wrote under her byline  and appeared in Business Women Scotland. 
Dr Sheila started the business in 2016 after working for twenty years as a GP in the NHS.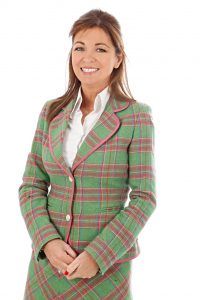 Dr. Sheila O'Neill
Founder, Glasgow Medical Rooms
1. In less than 45 words, give us an Elevator Pitch for your business.
GMR is a private GP practice which offers bespoke appointments to individuals and companies using the most up to date medicine available. We have quick appointments , fast referral processes  and a huge range of medical specialities in house. Discretion is at the heart of GMR.
2. What do you like the most about your job?
Having time with patients and not having to follow strict appointment lengths. These are made to suit individuals as can the times and dates.
3. What has been your best moment in business?
Securing my first big contract with a large company for providing their medical care.
4. What lessons have you learned that you would pass on to others?
Not to expect to make any money for the first 2 years in business!
It is also much harder than I anticipated and all consuming – essentially it is 2 jobs – that of a doctor and that of a business woman.
5. Tell us about your first job and any unusual jobs you've had in the past?
My first job was as a chamber maid in a Glasgow hotel – I worked exceptionally hard but did lose weight as a side effect! I also learned how to properly fold towels and make beds – this has stood me in good stead as I now have 4 messy teenage sons.
6. What do you hope the future hold for you and your business?
I hope to have the best and most successful private practice in Glasgow and offer my patients the very best medical care and service possible.
7. Away from work, what do you like to do?
I have started to cycle, run and swim in the hope that I might do a triathlon next year.
8. What's the last book / concert / Netflix series you most enjoyed?
Last concert was at Christmas in the Royal Concert Hall – it was a live orchestra that played the music to the film Love Actually – it was screened at the same time.
My most favourite Netflix series was Normal People.
9. Where is your happy place?
Walking on Troon beach.
10. If you could invite any three people, living or dead, to have dinner with, who would you choose? 
Would have to be 5! My 4 sons and husband.