To follow up on our blog 'Is a picture worth a thousand words?' we wanted to showcase a variety of images which help to tell the story. 
This picture makes clear exactly what our customer, Dario Riccomini, MD of confectionary manufacturer, Aldomak, does: he and his team make delicious fudge, macaroon and tablet on behalf of a range of customers.
The image conveys a strong impression that with the MD on the shop floor, everything is being done right to deliver a first class product.
It was taken by Alistair Devine, and has appeared in numerous business and food related publications since May 2016.
A version of the story and image appeared here.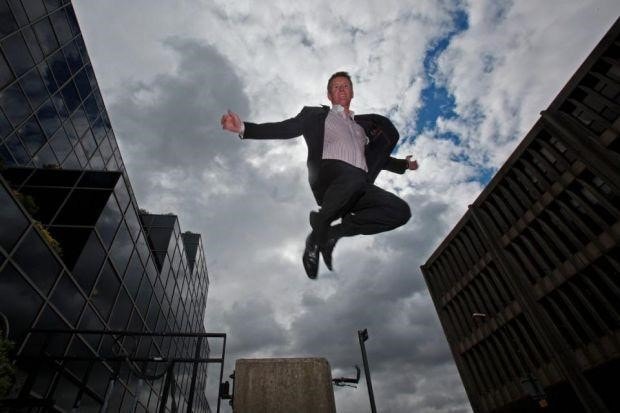 This is an arresting image of Brian Williamson, then-MD of our customer, Jumpstart, which manages research & development tax credit claims from HMRC on behalf of businesses throughout the UK.
It appeared in The Herald on 31st October 2011 alongside a profile of Brian.
It is an undeniably striking image which appears to defy gravity but is of course, cleverly staged to give that impression while also, with further creative cleverness, playing with the name of Brian's company.
Here is a link to the picture and feature.
It was taken by Gordon Terris.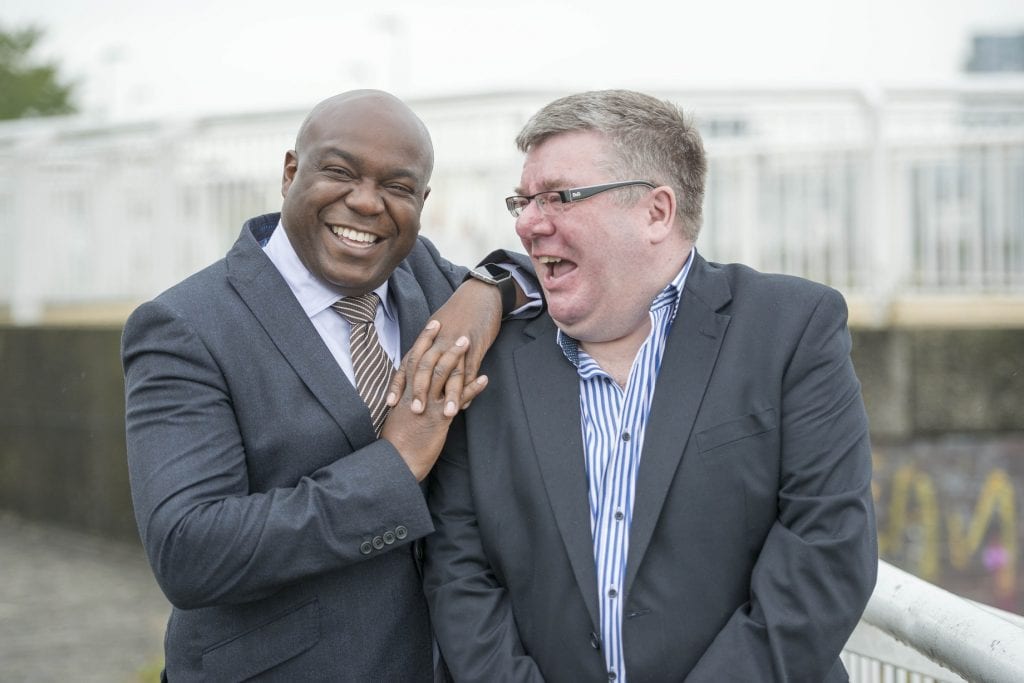 This is a wonderfully-well taken picture of joint MDs and business partners, Anthony Knight and Charles Turner, whose recruitment business and Blueprint customer, Brightwork, was celebrating its 10th Anniversary with record sales and profits.
The appeal of the photograph lies in its naturalness and the clear impression it conveys of rapport and friendship between two men delighted that their business efforts had borne fruit.
It was taken by Alistair Devine.
Despite the fact that it was high summer the three people in the picture running across a rugby pitch dressed in Santa Claus headgear while pretending to cook were Radio Forth DJs promoting the launch of a series of Christmas and New Year events to be held at Murrayfield five months later. Our customer was Brightwork, which was helping organise the festive season parties.
The image ran on the front page of the Edinburgh Evening News on 26th April 2016.
This image of a BMWi8, supplied by BMW, was used in The Scotsman on 9th August 2016 and other motor press titles around the same time, to accompany a news story drafted by us on behalf of our customer, Peter Vardy Motor Group on the launch of its BMWi dealership in Edinburgh.
The aesthetic appeal of the gull-winged supercar image immediately drew readers' attention to the launch story.
It can be found here.
Nicola Irvine, a partner in Glasgow law firm Russells Gibson McCaffrey, was elected Dean of the Royal Faculty of Procurators in Glasgow. She is the first woman to be elected to the position in the history of the Faculty which has existed since before 1668 and represents the majority of legal practitioners in Greater Glasgow.
This reflection in a glass partition of Jeanette McIntyre, MD of Indeglas – that's Danish for "inside glass" –a company recognised as a world class supplier of interior glass solutions, captures the nature of the business as well as Jeanette's pivotal role in building it to its current pre-eminence.
It has been used in the December / January 2018 issue of Project Scotland.
Image supplied by Indeglas.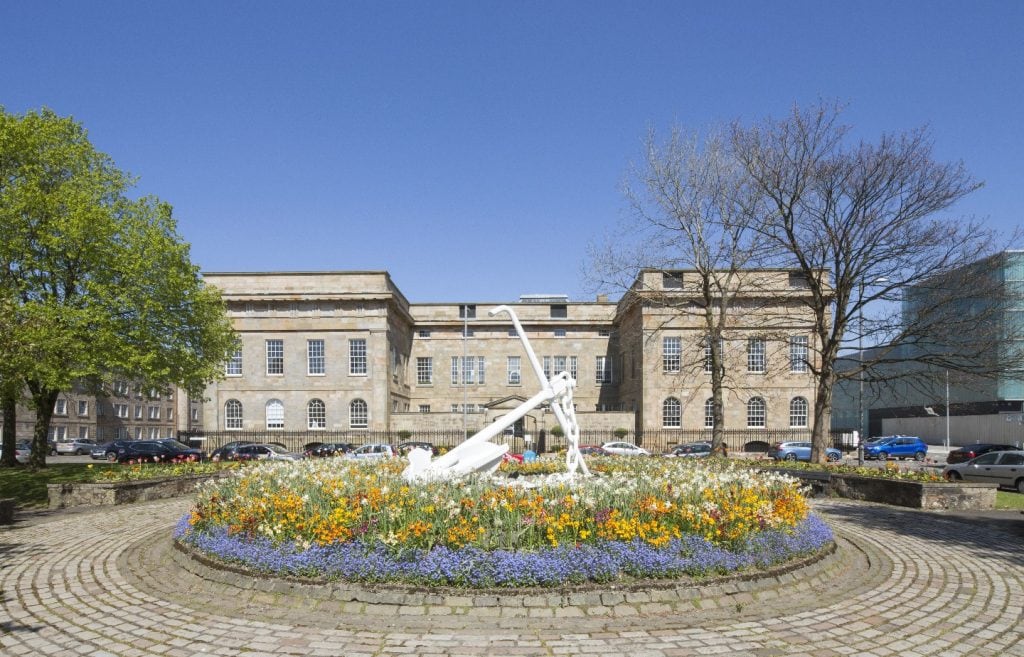 A 200 year old Georgian architectural masterpiece now restored to its former glory is reflected in these images by McAteer Photography of the classically-proportioned Custom House building in Greenock. Designed by architect William Burns, it was home to the vigilant assize men who policed Scotland's burgeoning trade with the world. It witnessed the rise and fall of the tobacco, sugar and shipbuilding industries in the town.
In July 2017 Riverside Inverclyde, the organisation behind the economic regeneration of Inverclyde, unveiled the beautifully and sympathetically renovated building and plans to attract a range of business tenants.
These images accompanies a story which appeared in a variety of publications including The Scotsman, Greenock Telegraphand Commercial News Media.
A version of the story and image can be found here. 
Portrait by McAteer Photography, in May 2017.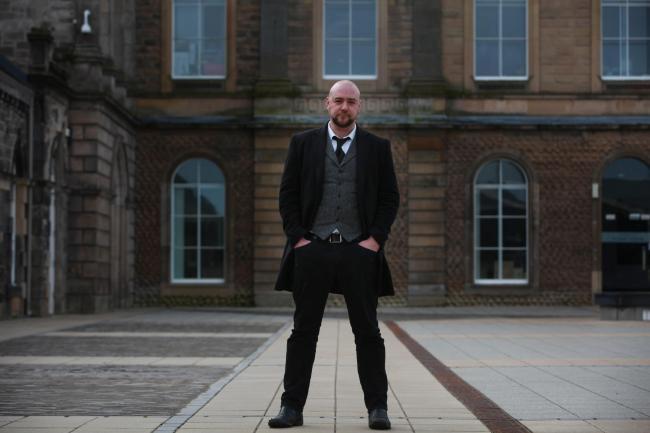 Steve Lee is the highly charismatic CEO of Astrosat, one of the leading businesses in Europe's space exploitation industry, which operates in both geo-spatial analysis and processing earth observation data. 
Steve leads a team of scientists and astrophysicists and in a relatively short period of time has established Astrosat as a highly-regarded player in the global space industry.
Image by The Herald photographer, 2 March 2015.