Simon Organ is a highly accomplished businessman whose career has combined high-level corporate life in a variety of global locations including Easter Europe, with entrepreneurial success. He runs two companies, Skillsplayer and Video Marketing and Sales, both of which optimise the use of video in training and communications. Simon recorded and edited the Blueprint Media video interviews with Brian Williamson and Alan Wilson.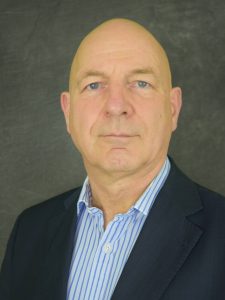 Simon Organ
Founder, Skills Player
1. In less than 45 words, give us an Elevator Pitch for your business.
My purpose is to provide an effective and economical solution for Micro and SME businesses, to generate better results from their existing marketing activities through the use of video. I also produce videos to improve people skills and aid communication with customers.
2. What do you like the most about your job?
I love the variety of learning about different businesses, the challenges they face and providing a sustainable solution that will deliver results for years.
3. What has been your best moment in business?
My best moment is business was the transformation of the results of a 2500 strong salesforce in Poland increasing productivity from 0.4 sales per person per month to an average of 4.75 sales per person per month and increasing the value of each sale by 110%.
4. What lessons have you learned that you would pass on to others?
Never be frightened of change…it creates opportunity.
5. Tell us about your first job and any unusual jobs you've had in the past?
My first job was working as a farm labourer helping with tedding, bailing and storing hay during the summer school holidays. After leaving school I was a barman, then assistant manager in a hotel, before buying a dilapidated restaurant (it was all I could afford) turning over a mere £27,000 per year (1977) Fortunately, the business improved and achieved a more healthy £247,000 in the first year after opening.
6. What do you hope the future hold for you and your business?
I believe there are excellent opportunities for the business of video production to enhance business growth and provide vital skills development in an economical, practical and time efficient way. As I get nearer the age of retirement, I look forward continuing to help smaller businesses achieve their ambitions, whilst looking out for the right younger person, with appropriate skills to continue the business as I increase my relaxation time.
7. Away from work, what do you like to do?
Away from work I like to sail either with my brother or my 'guid brither' (my wife's sisters husband) as they both have boats and I love to Charter each year and sail in the Mediterranean with family or friends.
8. What's the last book / concert / Netflix series you most enjoyed?
I recently watched the 'World War Two in Colour' series on Netflix. This is an old series but it makes one appreciate how lucky we really are to be living at this time and in this country.
9. Where is your happy place?
My happy place is on a boat, anchored in any quiet secluded place, enjoying a glass of wine after a good dinner watching the sun set.
10. If you could invite any three people, living or dead, to have dinner with, who would you choose?
The three people I would invite to dinner are Peter Ustinov, Barak Obama, Dave Allen.